I am Helen.  I am an Energy Healing Practitioner.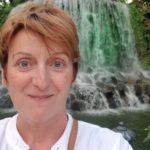 Let me introduce my unique way of working.
Because healing comes from within, I create a sacred space, calling on your healing team. In this space, I allow the energy to do the work. The energy is your power, your vibrancy, your gold. It is yours to restore, to reconnect, and to reawaken within you.
My blending of different healing methods and energy work is something you will have never experienced before because I welcome your energy into this space. Each session is sacred and bespoke for you and therefore no two sessions are ever the same.
When we allow our energy to flow, transformational change occurs. The more you experience your energy during an energy healing session with me, the more you will truly come to know you.
Deep down you know who you truly are, I am simply a guiding light to hold you while you recognise your soul journey. Your full potential is waiting. Are you ready to make space for you?
This healing only finds you when YOU are ready ? Are you ready ?
I offer both group sessions and individual sessions.  If you would like to book your own 1 to 1 session, please get in touch. Sessions are held in person, online or remotely. Choose what works for you.
Energy is part of us.  Everyday I tune into my energy to allow my vibration to flow.
During an energy healing session I am guided by your guides and healing team.  Your team of celestial beings may be angels, ascended masters, saints, loved ones, enlightened beings, power animals, dragons, unicorns and even our loved ones in spirit.   All coming forth to bring healing not only physically but mentally, emotionally and spiritually.  Your intention is key with any healing and I will begin by asking you to set  your intention.
The healing power of holding space is one I hold with the utmost respect.  With my natural ability to be present I simply allow the healing to flow through me to you.
Would  you like to experience direct messages from Spirit, see my Intuitive Healing, an audio healing  you receive that is bespoke and unique for you at this moment.  Book your Intuitive Healing here
The very wise Pema Chodron, a Tibetan Buddhist teacher, writes,
 "Things falling apart is a kind of testing and also a kind of healing. We think the point is to pass the test or to overcome the problem, but the truth is that things don't really get solved. They come together and they fall apart. Then they come together again and fall apart again. It's just like that. The healing comes from letting there be room for all of this to happen: room for grief, for relief, for misery, for joy."
Are you ready to make room for healing and allow your light shine.