Massage is the manipulation of the soft tissues of the body, leading to benefits for all your body systems.  Massage therapy is part of a traditional holistic system of healing methods that have been recorded in Chinese medical text, over 4000 years old.  Hippocrates, the "father of medicine," treated physical injuries in ancient Greece with friction, a massage technique. 
Holistic massage treats the whole person, not just the symptom or condition. I will take a personal consultation so you receive a tailor made treatment to suit your individual needs and take account of any areas of discomfort, stiff neck, achy lower back or sore, tight shoulders, allowing me concentrate on any areas of concern.
A full body massage will allow every muscle to be deeply relaxed from your head to your toes.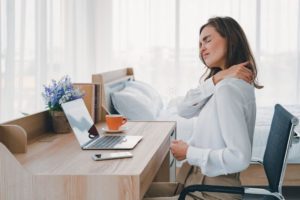 Book your Stress Relief Massage to reduce stress and bring relief from tension in head, neck and shoulders.   Working on the back, neck and shoulder, to release any muscle tension, stiffness.  Turning you over to include massage on ears, neck and scalp encourages the body to slow down and sink into relaxation.  Ending on the arms and hands allows you to come away feeling calm and encourages deep sleep.