Energy Healing, "our" kidneys 
Program 2 includes a video healing transmission that will be sent to you on day 3.
PLUS
Program 1
 a
distance healing transmission
where we work with healing our
ancestral lineage
with focus on the
kidneys
.
This is a 9 day distance healing transmission.
This is an invitation for you to join if :
you suffer with kidney stones, kidney infections, urinary tract / bladder infections, bed wetting, leaking, have had a kidney removed. This suffering too may have effected your  mother or grandmother.
fear is holding you back from your true potential
you are unable to trust in the unknown
you are struggling to move forward
you want to bring healing to your ancestral mother line.
your hearing is muffled
you are holding in the lower back, sore and tired
you have cold feet / poor circulation
you have fertility issues
you have no motivation
you are worn out / adrenal fatigue
you want to improve your physical, mental, emotional and spiritual well being
you want to boost and bring balance to your sacral chakra, where the kidneys sit
you are yearning some nurturing healing for your own emotional wellbeing
For this reason you may feel this unexplained personal pull to join.
The pull is so significant NOW for  you, that you have a deep knowing that this is bigger than you. Your ancestors are guiding  you, they want you to trust.
I welcome you.
"This practice brings healing in ways  you might never have imagined" 
This healing transmission goes beyond time and space and can be pracitced if your mother / grandmother has passed or you have never met them in case of adoption.
Preparation
"What will I need to do during  the 9 days ?":
To partake let me know your name, your mothers maiden name, your grandmother maiden name.
When you sign up, the day before we begin, you will receive a pdf will all the details on the healing practice, with specific healing intentions words to say for 9 days.

With program 2

, you will also receive a video healing transmission on Day 3. 
"What will I be doing ?"
I will be sending distance healing to you, your family, your mother and grandmother.
This distance healing will be sent daily.  I will require the name of your mother and grandmother.
Date 
We begin Thursday  12th October 2023
Investment
Investment is €49
Find out more on program 3 offering 
​

Is mise do réalta eolais,
I am a guiding light,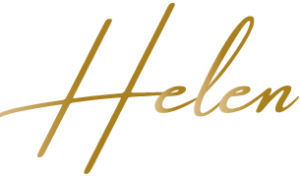 Testimonals : 
" I was all over the place and could not concentrate at home or in work or with anything I was doing.  I had ringing in my ears.  I can't seem to concentrate.  I did this with Helen, and it was so powerful the healing that came in.  I realised over the practice I had suffered a shock that I had buried for a long time.  I had such deep awareness of being so connected.  Thank you Helen, I feel so much lighter and the clarity, that unsettled feeling has gone.  Thank you" Gillian