Energy Healing, "our" heart GLOW 
This special event is a distance healing transmission to welcome "LETTING YOUR HEART GLOW"
We will work with healing our ancestral lineage with focus on our Heart Chakra.
The ancestral lineage will include you, your mother, your father and both sets of grandparents.
This is a 9 day distance healing transmission.

PLUS on day 6 which will fall on 12.12 ( 12th December ) we will come together as a group where I will channel group healing.  You will know if your are meant to be here.  Time 8pm for an hour. 
This is an invitation for you to join if :
you hear the call to be part of this.
grief is draining you.
your ancestors are guiding you.  This healing is not only for you but your ancestral line – including YOU and your future generations and we include and work with your mother and father and their parents.
Your heart chakra is damped and dense, it is difficult for you to receive, loaden down with the wounds, pain, loss, so much unexplained density.
A deep calling will be felt by you as your ancestors guide you.
Honouring your ancestors and their unspoken loss / lossess that have been hidden away, are now something that YOU are ready to step forward INTO and clear.  This healing is deep.  You will know if you are ready.
You are holding a fullness / a congestion in the ribs, muscles, digective valves or unexplained heaviness in the arms.
Intermitten asthma, effects you. You desire now to release hidden truths that are held in your body.
Feeling stifled in the chest, your physically body.
you want to improve your physical, mental, emotional and spiritual well being
you want to boost and bring balance to your heart chakra.
you are yearning to realign back to you calling back all  your energy. 
For this reason you may feel this unexplained personal pull to join.
The pull is so significant NOW for  you, that you have a deep knowing that this is bigger than you. Your ancestors are guiding  you, they want you to trust.
This practice is deep.
I welcome you.
"This practice brings healing in ways  you might never have imagined" 
This healing transmission goes beyond time and space and can be pracitced if your mother / father or grandmother / grandfather has passed or you have never met them in case of adoption.
Preparation
"What will I need to do during  the 9 days ?":
To partake let me know your name, your mothers name and her parents plus your father's name and his parents.
Each day during the 9 days you will set aside a time that works for you and

Light a candle
Say the specific healing prayer.
Writing is optional but guiding you to put on paper what comes up for you.
Close the space by saying the thank you prayer.

When you sign up, the day before we begin, you will receive a pdf will all the details on the healing practice and the specific healing prayer's to say.

The prayers I share are ones that were channeled to me that are vibrational and imbued with healing. 

On day 3

you will be sent a healing recording that will be channelled on the day Saturday 9th December, for this healing of the heart chakra and clearing grief. This will be send via email with a link that you can watch when you are comfortable and in a quiet place.

Day 6 on 12.12 join the live group healing at 8pm for an hour.
"What will I be doing ?"
I will be sending distance healing to you, your family, your mother and your father and their parents, your grandparents.
This distance healing will be sent daily as I open and hold sacred space to do this work.  I will require the name's  of your mother and grandmother, grandfather and your father and grandmother and grandfather.
Date 
We begin Thursday  7th December 2023 for 9 days
Investment
Investment is €122.22
​

Is mise do réalta eolais,
I am a guiding light,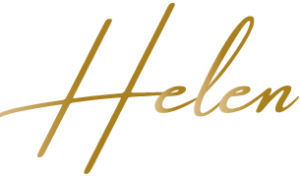 What participants had to say on my Distance Healing Kidney Transmission:
"I signed up this Distance Healing the kidneys and the motherline and the bespoke healing that you offered Helen.  I finshed the final day and thank you so so much for inviting me, for sharing your gifts with me, for letting me be a part of this phenomenal healing, I have a feeling that I am grasping and intergrating the depths of what is being healed but I know it is – I want to listen to the bespoke healing recording again  – it has been magnificent to be part of. I am so excited for you, Helen.  So grateful to be part of it – I feel alot of healing happened once I signed up and the 9 days began.  I was feeling the the rootness.  The healing for my mother and her mother- I do believe the healing was brought to that lineage line – it is phenomenal and even how I am showing up for my children – the energy and intention of what you have set is phenomenal – really  phenomenal and it clears for future generation, I just want to thank you from my whole being, thank you, thank you, thank you for helping  me clear my ancestral line."  M.C 20/10/2023
"The kidney healing I am so grateful that I could be part of it.  I wasn't able to fully appreciate all, this is now rooted in me and my mother energy and the ancestral clearing thank you, thank you , thank  you." C.H 22/10/2023
"Hi Helen, I just wanted to say thank you, thank you, thank you for this wonderfully healing 9 days. I signed up because I had a UTI at the time and figured I would try anything but I totally got into it and the signs I have gotten from the universe during the past week in relation to the females in the family has been undeniable. I have felt exhausted at times and so comforted also. Archangel Michael has been with me every day, it's undeniable. My grandmother always prayed to him for protection"  G.C 24/10/2023
"Helen, something HUGE has shifted in me as a mother and I know it's down to your 9 day distance healing the kidneys and mother line.  THANK YOU! I am content, happy and so grateful and honoured to be a mother like never before" J.K 24/10/2023