Details :
In this space, I allow the energy to do the work. The energy is your power, your vibrancy, your gold. It is yours to restore, to reconnect, and to reawaken within you.
We will work with the angels and divine beings of Alchemy.    I will bring in the energies and I open the invitation for  you all to participate.  Part of this healing will include a clearing to prepare us before we guide the healing alchemy in.
Date :  Tuesday 6th June 2023.

Held monthly, on the first Tuesday of each month. 

Time : 8pm till 9pm

Location : Via Zoom online Event

Investment is

 €22.44. 
Seeing the angel number 22 44 ?  on the clock 22:44 or as in a phone number or even on price tags, street number or house numbers ? Our angels are always communicating with us. 
This angel number 22 44 is about pasion and your destiny.  2 is an important message you are receiving , having faith in your divine purpose and the number 4 a reminder to connect to your own intuition with patience and trust. 
Seeing 22 44 also letting you know changes are on the way, connect to  your inner self and restore your intuition.
Sharing this piece I read from Alana Fairchild : "The multiple 2 pattern can be a sign from the Universe about strengthening relationships with the spiritual dimensions and that you are ready for that. "  Credit Alana Fairchild 
If you can't make it live, I will send out the recording after the class where you can watch back at your convenience.  
Preparation: 
No experience necessary, all I ask is that you are open to receiving.
Preparation : 
Plenty of Water we will imbue water with healing. 

A blanket / extra layers.

Pen and paper.
Particpants feedback :
" I have watched your recording of the online healing from the 2nd May and Helen, the idea's that came in for me during your healing.  It was so strong.  The guidance I received.  Thank you to you and your beautiful session it was so crystal clear .  Thank you.  I am going to do this again, listen back.  What really hit me was "Be in your own vibration" I loved that.  Thank you" Donna Hayes 2nd May 2023

"The throat really resonated with me Helen.  That meant alot to me and the clearing of my throat.  The deep peace I received and the support from my healing team.  Thank you for holding this space.  I am back next month with you online, after experiencing this one.  Thank you"  Ger 02nd May 2023 

"Thank you SO much for the audio. It was exactly what I needed…I immediately felt as if someone was pulling down my legs to put me back on the earth. So grounding and centering. I was yawning and eye-leaking the whole time. My feet were shooting energybeams and the part where you used my own hands was so nice to feel the warmth in my shoulders and neck and feeling the area softening up. When we came to the heart chakra, the tension and heavy energy flew of.  I have let go of some much tension I have been  holding the last number of weeks. Thank you. I will be listening to this audio more often, since it's one of the quickest and most powerful I've come to lately, so thank you SO much!  I will be saving up so I can book a remote (unicorn) healing with you, can't wait!! Sending you my gratitude and love, Joyce 6th Jan 2023

"It was so powerful at the begin when you opened the space, Helen I could feel the energy.  I came in so foggy and full and now I feel wonderful"

"I felt like I was sinking into Mother Gaia, it was so relaxing.  Thank you"

"Feeling very grounded now Helen, I feel lighter than I have done"

"I experienced so much from this online healing Helen, thank  you. I am so glad I listened to my intuition in joining you and the wonderful group"

" A letting go was big for me & a sense of the unicorns being very present.  It was beautiful Helen, Thank  you so much" Amy April 2023

" My eyes leaked it was so releasing.  My heart is full.  I loved the energy clearance part, I felt the release at my back"  Liam April 2023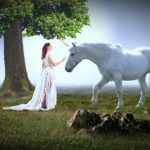 Want to know more about Unicorn Healing® : Check out my page where I tell you how I found unicorn healing and what it brought in for me
What's involved in Unicorn Healing® session ?
Receiving Unicorn Healing® helps awaken you to your soul path. 
---