Angel Healing with Helen Colgan Healing Heart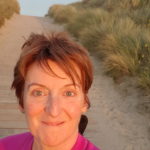 ​I will infuse the healing space with light as we call in the female Archangels, Goddesses and High Priestess of our healing team. 
Setting the intention to acknowledge and feel any old patterns and release them to make way for the new ways of being.   
If this is calling you, trust your instincts and go with you gut.  See you on the evening of the 9th August .
Read more on Angelic Healing 
Therapy of Sound with Liam Oragh
A sound bath is a powerful sonic meditation that enables deep relaxation and emotional release through immersion in the vibrations of gongs, singing bowls, rattles, drums, chimes, pipes and other traditional and sacred instruments.
With Liam Oragh you are in the hands of an experienced sound healer, retreat leader and meditation guide who will transport you to the heart of a vibrant soundscape where body, mind and soul can relax, rejoice and heal – plus there is the added magic of all of the healing sounds combined with the angel healing during this special outdoor event.
Follow Liam on Instagram
---
Details :
Date : 

 9th August 2022 – This event is aligned with the very powerful Lion's Gate Portal Energy

Time : Arrival time from 6.15pm

Event begins 6.30pm till 9pm

Tea and coffee provided afterwards, a space to connect and met other beautiful souls.  
Location: My garden, Drumree Co Meath Google map
Investment: €55

Early Bird offering of €44 open for 1 week and closes 23rd June 2022, automatically applied at check out.
Preparation: 
A huge part of the evening will be "being" – being in the moment, being present.  We will guide you through this and allow you connect with your intentions duirng this powerful portal of energy. 
Please bring : 
Plenty of Water 

Chairs will be provided however if you have your favourite fold back comfortable chair ,  you are welcome to bring this.  Plus your Mat / Rug to sit or lie, whatever you feel comfortable with.  Lots of layers  Blankets / cardigans as it can get cool later in the evening and as we work with the Angelic Realm.

A pen and paper as we set intentions.
To note: 
Arrival time from 6.15pm so you have plenty of time to get settled and comfortable.

There is parking available.

This event is being held outdoors.

Bathroom facilities onsite.

We do ask that participants do not attend if they have been exposed to COVID-19 or are experiencing the following symptoms: fever, chills, loss of taste or smell, sore throat, fatigue, cough, etc.  Thank you
#lionsgateenergy #motherGAIA  #outdoorEvent #soundhealing #angelhealing #soundandangelhealing #drumreegarden #groupHealing #amplifyhealing #fireceremony #intentionsetting #be #beinthemoment #comingtogether #august9th2022 #Augusthealingevent #88 #infinity #sirius #star #lionsgateEnergy#amazing time to #bringChange #slowdown #roarLionsEnergy  #infinityEMPOWERMENT #majorshifts #lionenergy #heartenergy #divinelight #GoddessSELF
---