Energy Healing Masterclass  #2 
I will guide you to free anything that may be stagnant or old energy. My unique way of working means I am always tuning into the energy of the group.  My capacity to hold sacred space is one I am honoured to do especially during a group session.
I set clear intentions as I open this healing space that each individual will be held in their own bubble of light ( & not by the  stimutlation of others).
In turn this will allow  you to strengthen your capacity to anchor in to source energy and allow  all that does not serve you to be flushed out. Some of you may be empaths / highly sensitive / intuitive but currently unable to plug into your awareness.  This is where I guide you.
I bring in the energies and  YOU are fully participarting, you are releasing.  You are here to have an experience and the transmission that will come through is vibrational.
It's through this vibration energy healing that will effect change in you.
I welcome you, if you feel the call to be with me during this extremely special healing transmission.
"Trust your own connection
We are all unique "
Preparation:
Be hydrated.
A litre of water, as part of your aftercare as you may be thirsty after this deeply healing work.
Your yoga mat / blanket / cardigan.  It can get cool when we work with Energy.
A little bit about me:
Hi, I am Helen.  I am an Energy Healing Practitioner.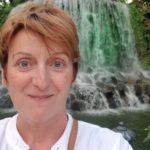 Let me introduce my unique way of working.
Because healing comes from within, I create a sacred space, calling on your healing team. In this space, I allow the energy to do the work. The energy is your power, your vibrancy, your gold. It is yours to restore, to reconnect, and to reawaken within you.
My blending of different healing methods and energy work is something you will have never experienced before because I welcome your energy into this space. Each session is sacred and bespoke for you and therefore no two sessions are ever the same.
When we allow our energy to flow, transformational change occurs. The more you experience your energy during an energy healing session with me, the more you will truly come to know you.
Deep down you know who you truly are, I am simply a guiding light to hold you while you recognise your soul journey. Your full potential is waiting. Are you ready to make space for you?
This healing only finds you when YOU are ready ? Are you ready ?
Time and duration :  
Energy Healing MasterClass #1 @

2pm

1 hour.
Where:
I am delighted to be invited to be part of "The Yoga Picnic" 2023 in the Healing Area.  To gain access to The Yoga Picnic you can purchase your tickets here and see what's included.  It really is an experience filled with of yoga, sound baths, classes, workshop, talks, dancing, evening concert and so much more.
Location is at Lilliput House on the banks of Lough Ennell. 
Investment
Investment is €33.33  
Bundle offering available.  Each Masterclass will have a unique theme.
Bundle of 2 investment is €55.55
Bundle of 3 investment is €79.99
Who can join ?
Anyone can join.  No experience necessary.
You will know if this is calling you, to be with me.
​

Is mise do réalta eolais,
I am a guiding light,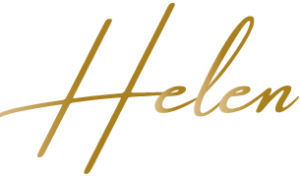 Helen Colgan Healing Heart 
​Energy Healing Practitioner  | Intuitive Guide | Spiritual Mediumship Healing | Angelic Healing Practitioner | Unicorn Healing® Practitioner l Moon Mná Facilitator | Reiki Master | Holistic Therapist
Testimonals : 
"I felt like a ball of stress before we began with all I have going on.  I didn't know what to expect but I feel like a blank canvas, new again and excited. Really, thank you Helen.  I have to say the healing continued too and how amazing I have felt since.  " Roisin.