Recording : Archangel Ariel supported this healing.  There was also support from our loved ones in spirit particularly a female member close to us.  This healing poured in on a group level but also was part of something bigger for our Ancestors and soul family – there was a clearing of old familly conflict that has been unspoken – this great heaviness lifted from the collarbone / shoulders / neck and jaw.  Ariels hands of light brought huge comfort to the heart chakra and throat where this old energies was stuck. 
Deeply grounding light poured in and eneregtic chakra points brought back into balance.  Focus for this healing transmission was on the heart, throat, ears, brow and crown chakras. The Holy Spirit, Shenkinah light also streamed in.   We finished with deeply grounding energy.  
Please note the self care points – "What happens before and after a healing"
Healing Transmission: YOU are here to experience, create and embody YOU.  We will open and allow the flow of energy stream in – the vastness is unlike any I have worked with before and I am so exicted to hold this space for  you.
We will work with the spiritual chakras during this healing transmission: 
the crown and higher crown chakra, the centre of enlightenment 
the brow chakra, the centre of spiritual clarity and insight
and the throat chakra, the centre to allow your energy flow effortlessly ( release of jaw is big here for some) 
To welcome a release that the body no longer needs to carry or hold.  With emphasis on "easier" communication, that flow of communication from above and most importantly within.  As we clear old energy we make space for the new, for something bigger.  You will notice following this healing transmission that you will tap in quicker to the guidance that is for you. 
This will feel different for each person.  You choose to receive.  You allow yourself receive.  It will also feel different depending on the amount of inner work you are doing and where you are on your healing journey. 
Open to all, wherever you are on your journey. 
Date :  Tuesday 8th August, 2023.

Time : 8am 50 minutes healing time

Investment is  €44.88. 
This is for you :
if  you want clarity,
when YOU show UP for YOU. 
We are working with Energy that you can not see but as you step forward you will feel this.  I love what I do and honoured to hold this space for you with my healing team. 
I will  provide a recording of this group energy healing sessions.    
Preparation : 
Plenty of Water.

A blanket / extra layers, sometimes it can get cool when we work with energy.

Pen and paper.
Thank you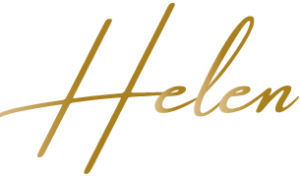 Image by : big_heart Pixabay, thank you.
Particpants feedback :
" Just did your alchemy session and wow. It was a massive release for me, a real turing point. Even though I've been turning and alchemising and creating gold, this is like a HUGE letting go to really flourish into the life I am creating and the gold. Your healing is indescrible as always, another level, Helen.  Thank you" Donna Hayes 6th June 2023 

"I have watched your recording of the online healing from the 2nd May and Helen, the idea's that came in for me during your healing.  It was so strong.  The guidance I received.  Thank you to you and your beautiful session it was so crystal clear .  Thank you.  I am going to do this again, listen back.  What really hit me was "Be in your own vibration" I loved that.  Thank you" Donna Hayes 2nd May 2023

"The throat really resonated with me Helen.  That meant alot to me and the clearing of my throat.  The deep peace I received and the support from my healing team.  Thank you for holding this space.  I am back next month with you online, after experiencing this one.  Thank you"  Ger 02nd May 2023 

"Thank you SO much for the audio. It was exactly what I needed…I immediately felt as if someone was pulling down my legs to put me back on the earth. So grounding and centering. I was yawning and eye-leaking the whole time. My feet were shooting energybeams and the part where you used my own hands was so nice to feel the warmth in my shoulders and neck and feeling the area softening up. When we came to the heart chakra, the tension and heavy energy flew of.  I have let go of some much tension I have been  holding the last number of weeks. Thank you. I will be listening to this audio more often, since it's one of the quickest and most powerful I've come to lately, so thank you SO much!  I will be saving up so I can book a remote (unicorn) healing with you, can't wait!! Sending you my gratitude and love, Joyce 6th Jan 2023

"It was so powerful at the begin when you opened the space, Helen I could feel the energy.  I came in so foggy and full and now I feel wonderful"  Freda

"I felt like I was sinking into Mother Gaia, it was so relaxing.  Thank you"  Stephanie

"Feeling very grounded now Helen, I feel lighter than I have done"  Mary K

"I experienced so much from this online healing Helen, thank  you. I am so glad I listened to my intuition in joining you and the wonderful group" 

" A letting go was big for me.  It was beautiful Helen, Thank  you so much" Amy April 2023
---